Contract for Contract Engineer in connection with ITS construction in Świnoujscie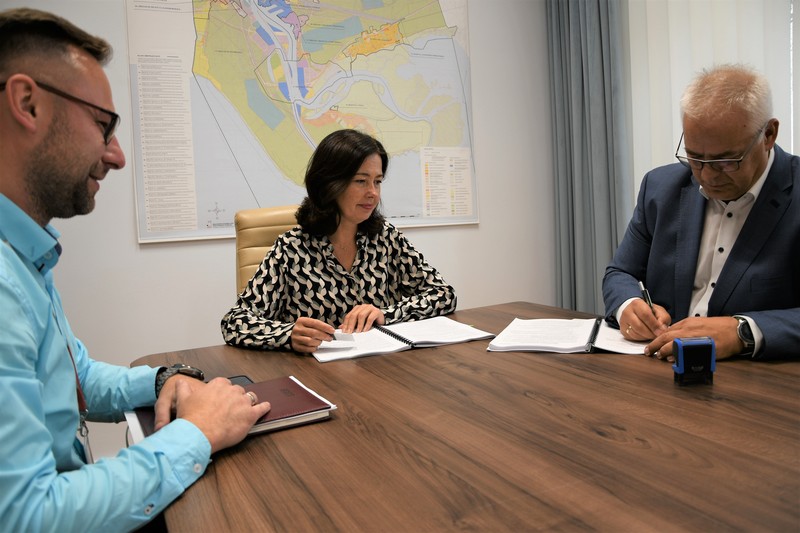 We are pleased to announce that on 03.08.2023 we signed a contract for the provision of services consisting in acting as Contract Engineer for the task entitled: 'Construction of a traffic management system in Świnoujście'. This is another contract in this area, and we can confidently say that we are becoming a leading company on the Polish market, dealing with the subject of Intelligent Transport Systems!
In the case of Swinoujscie, the role of the Contract Engineer will be to provide effective, professional and reliable services in managing the Project, the investment process, acting as a supervisory inspector and advising on the implementation of tasks covered by the subject of the contract, i.e. from supervising the development of the traffic management system design to the delivery, assembly, commissioning and implementation of the system, up to technical assistance.
This is a project through the implementation of which traffic on the roads in Swinoujscie will be improved and:
there will be an improvement in the provision of information to drivers about traffic obstructions, free parking spaces;
through the installation of a monitoring system, the safety of transport users will be increased;
travel time by public transportation will be shortened by introducing priorities;
there will be improved information on the availability of public transportation through the launch of a dynamic passenger information system.
We thank the City of Świnoujscie for the trust! We wish ourselves and the parties involved a fruitful collaboration!